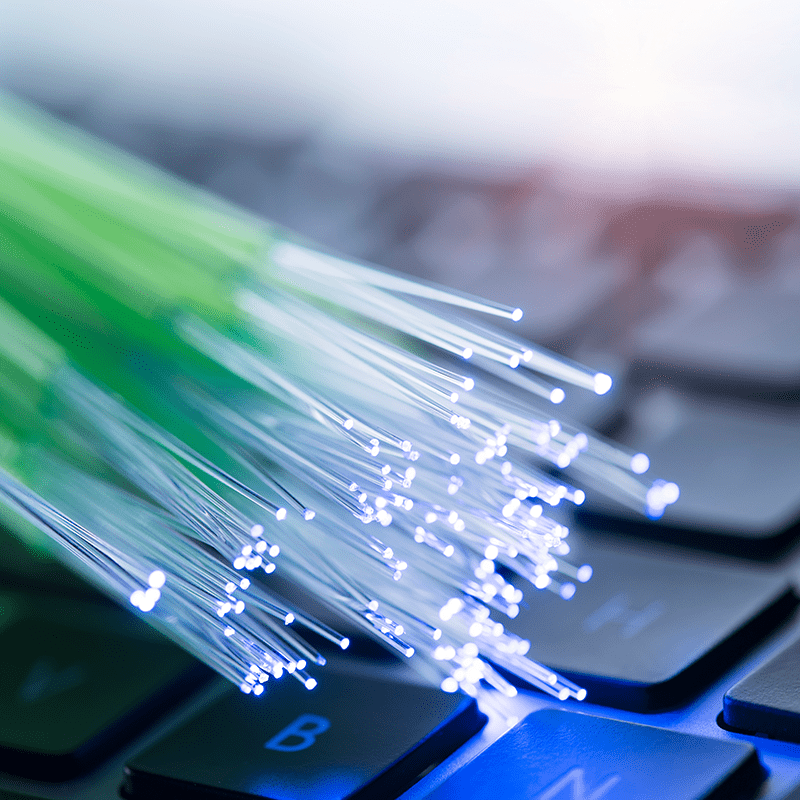 Fiber Services
Finding yourself streaming too much data and your internet connection is just not able to manage it? Then dedicated fiber is the option for you. Dedicated fiber has far greater bandwidth than traditional metal cable, meaning you have access to faster data when you need it most. Dedicated fiber also has lower power consumption, meaning your data can go farther for less.
Ethernet P2P
Looking to provide your team members with the best connection to each other? Then ethernet P2P (person to person) might be for you! Our ethernet P2P solutions allows users to connect to a network of hosts over a dedicated, high-speed connection. No need to worry about installing pesky cables yourself—we'll do it for you.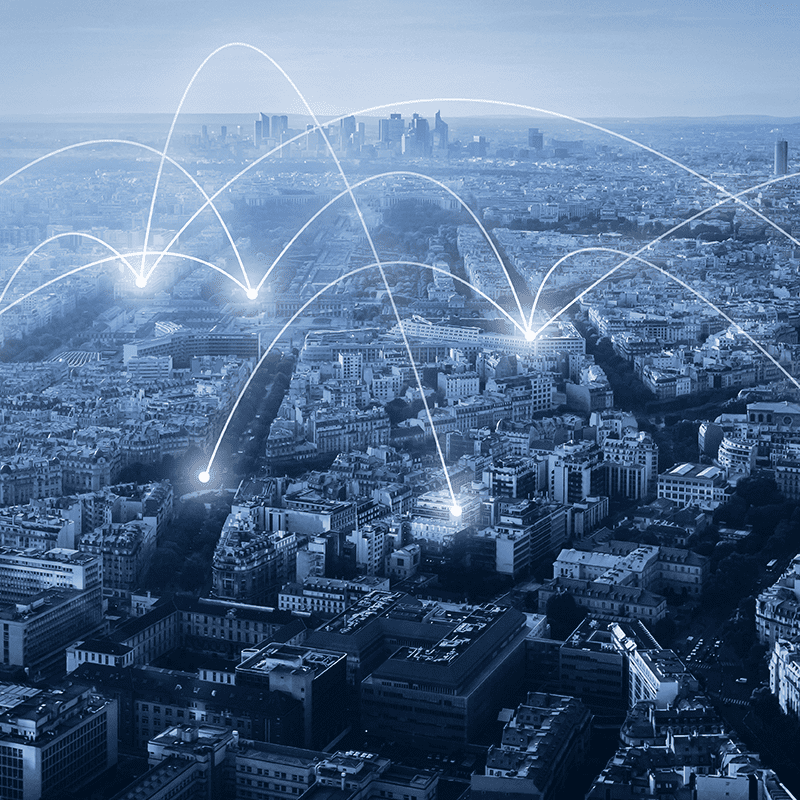 Wavelengths
Massive data charges can be a pain on your budget, especially if you're using far less data and bandwidth than you're paying for. Our team will work to create a network plan that works for your needs and your budget. Whether it's a high-touch infrastructure or a smaller connection, we'll be with you every step of the way.
Security
Did you know that 4.5 billion records were stolen in 2018? While this number is shocking, the truth is that the amount of data stolen is rising every year. Our team of engineers will work to develop your organization's understanding of cybersecurity risks to your systems, assets, and data, and will implement the appropriate safeguards to ensure the safe delivery of your services.
SD-WAN
Need a Software Driven Wide Area Network to make sure everyone is on the same page and connection? Because SD-WANs are not bottlenecked by hardware, it can adapt to heavy traffic loads on the fly, and it is easy for an IT team to troubleshoot remotely. This solution is ideal for managing heavy traffic on your company's network and for connecting employees to your cloud services and software—wherever they may be.
UCaaS / CCaaS
UCaaS refers to a phone system that uses Voice over Internet Protocol to provide a Cloud-based phone system for businesses. Often this service is provided by a network service provider as part of an overall network solution. There's none of the capital equipment or hardware costs associated with legacy phone systems—saving you time and money.
Data Center
Businesses need three things from their data storage: affordable pricing, enough space to share all their data going forward, and a secure location away from prying eyes. Exactly what 1 Touch Communications excels at. Our team will create a storage solution for your business that will provide you 24/7, high-speed access to your data and applications.
Cloud Services
COVID-19 has many businesses moving to digital and online communications, and that means you need a network that can deliver your voice in a crystal-clear manner. Our MPLS services help you enjoy a rock-solid connection that delivers your voice across the internet for all your clients to hear in real-time.